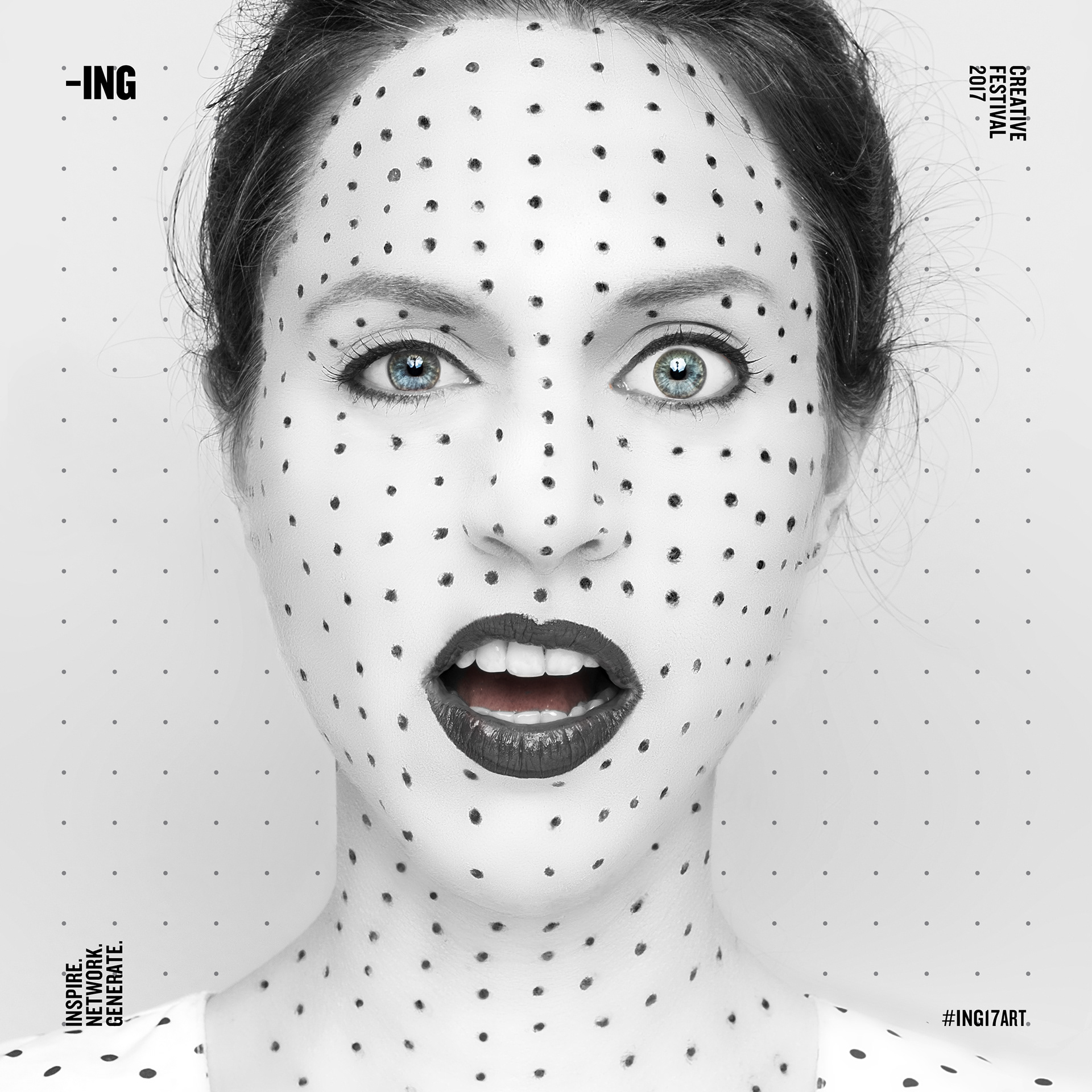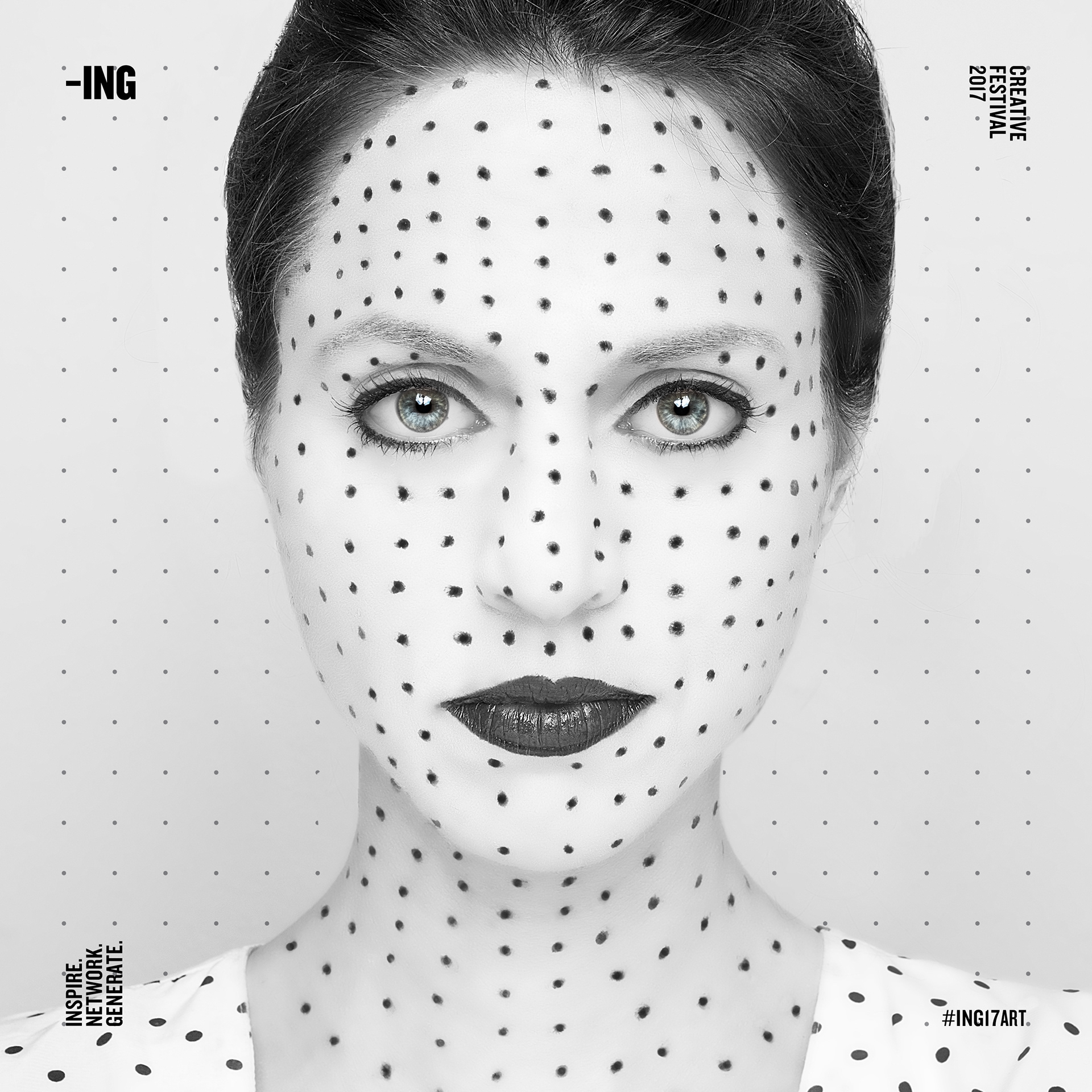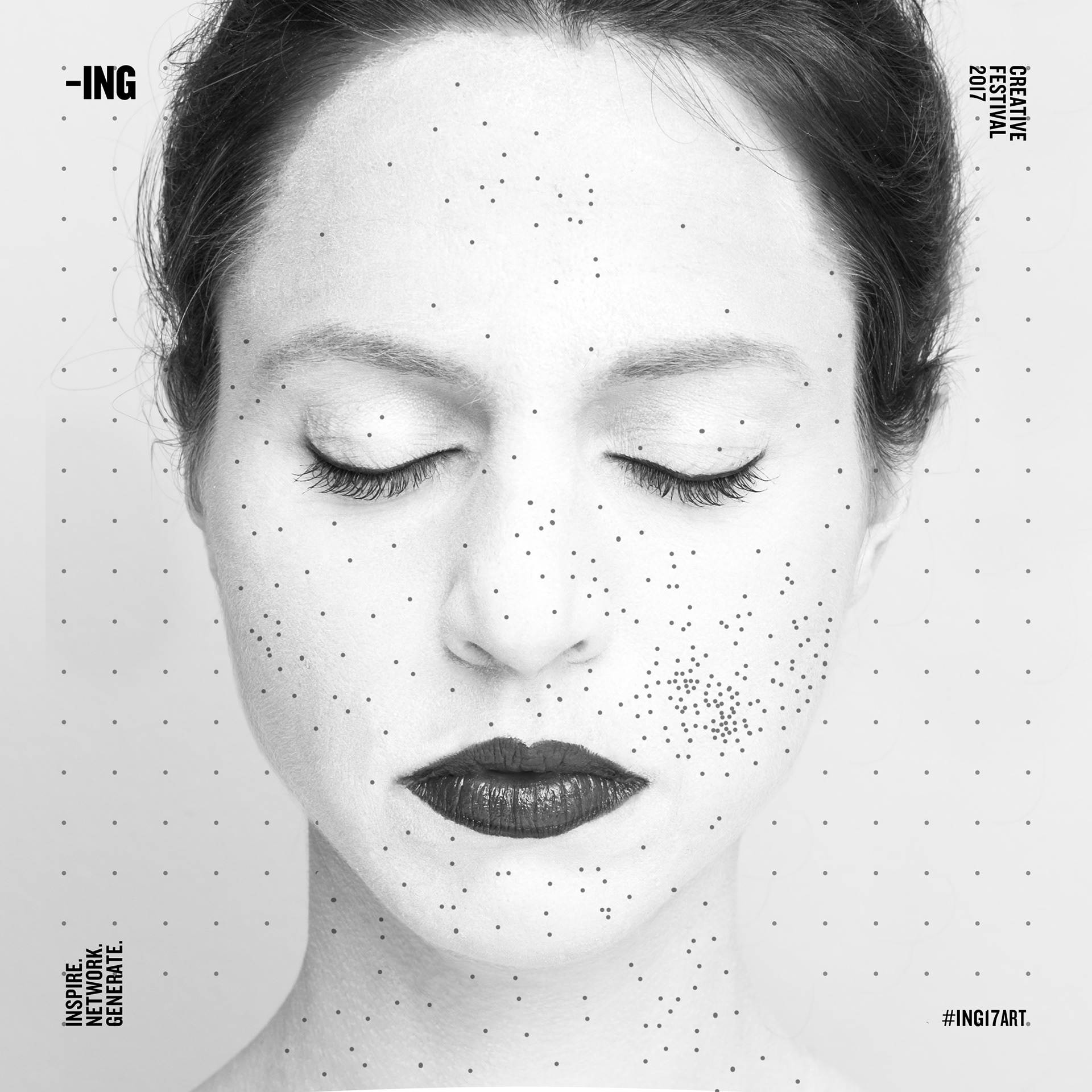 The above images (except for the detail shot) have been entered to this year's ING Creatives Festival in Dubai. One had to choose between 3 predefined backgrounds, and use it freely. I chose the dotted background as the integral part of my imagery. For two images, the dots have been painted on by hand, and are as such imperfect. They create a contrast to the perfect, digital, dotted background. Following the logic to break-up this background, i created a third image, in which i also used digital dots, but spaced them in an irregular manner, to maintain the contrast. In my opinion, a human can relate the best to another human, and so i chose a portrait, rather than an artwork created in a different medium.
The images below have not been sent to the ING Creatives Festival, but still aim to celebrate the dot and circle, which is also the centerpiece of the festivals visual appearence and give context to the three main images. 
While the above images have been processed digitally, the images below are straight out of camera JPEGs, shot with the FUJI XT 2 and a neutral ACROS film simulation.